Overview

AssetPath allows you to easily assign work to users. This guide will show you how to assign and un-assign work to a user.

Requirements

In order for you to assign work, you must have the work assignment user role.

Procedure

Work assignments are delegated to Work Orders. In order to assign work to individuals or groups, you must:

Open the AssetPath Portal and navigate to the My Work section


Select Unassigned Work. This will bring up a list of work orders which have not been assigned yet.


Select a work order item


Select the Assignment group field if you wish to assign a group to the WO, or select the Assigned to field if you wish to assign the WO to a specific person.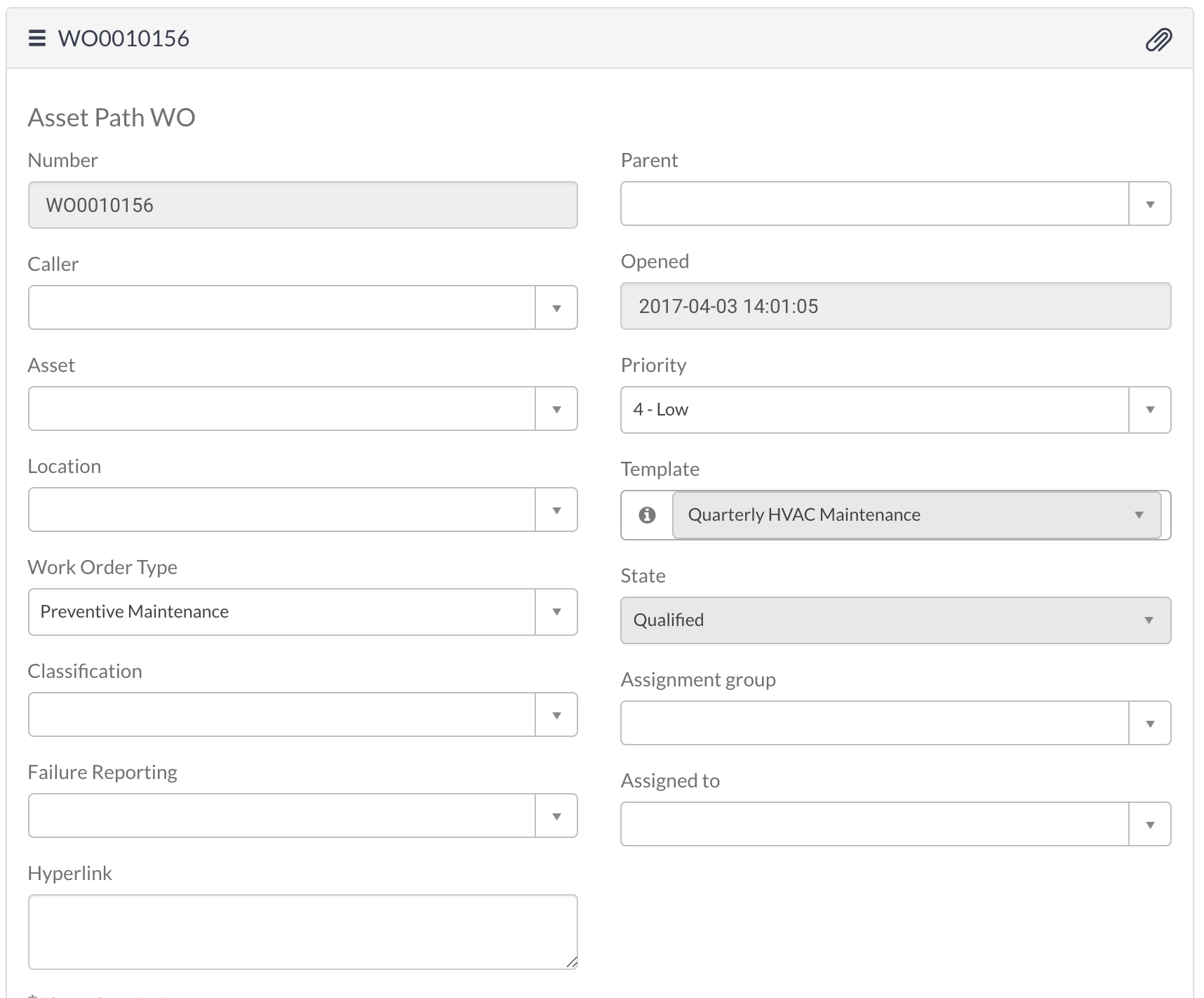 These steps also apply when un-assigning users and groups to work, where instead of adding users and groups, simply remove them and press Update.