Overview

The following guide will explain the steps for updating a dropdown's choice list.

Assumptions

This guide assumes the user has system administration privileges and has experience with configurations.

Procedure

Navigate to the dropdown menu you wish to update.


Right click on the label and select Configure Dictionary.


Navigate to the Choices tab and select New.


Fill in the information on the Choice form.

Contract Request Choice Record Example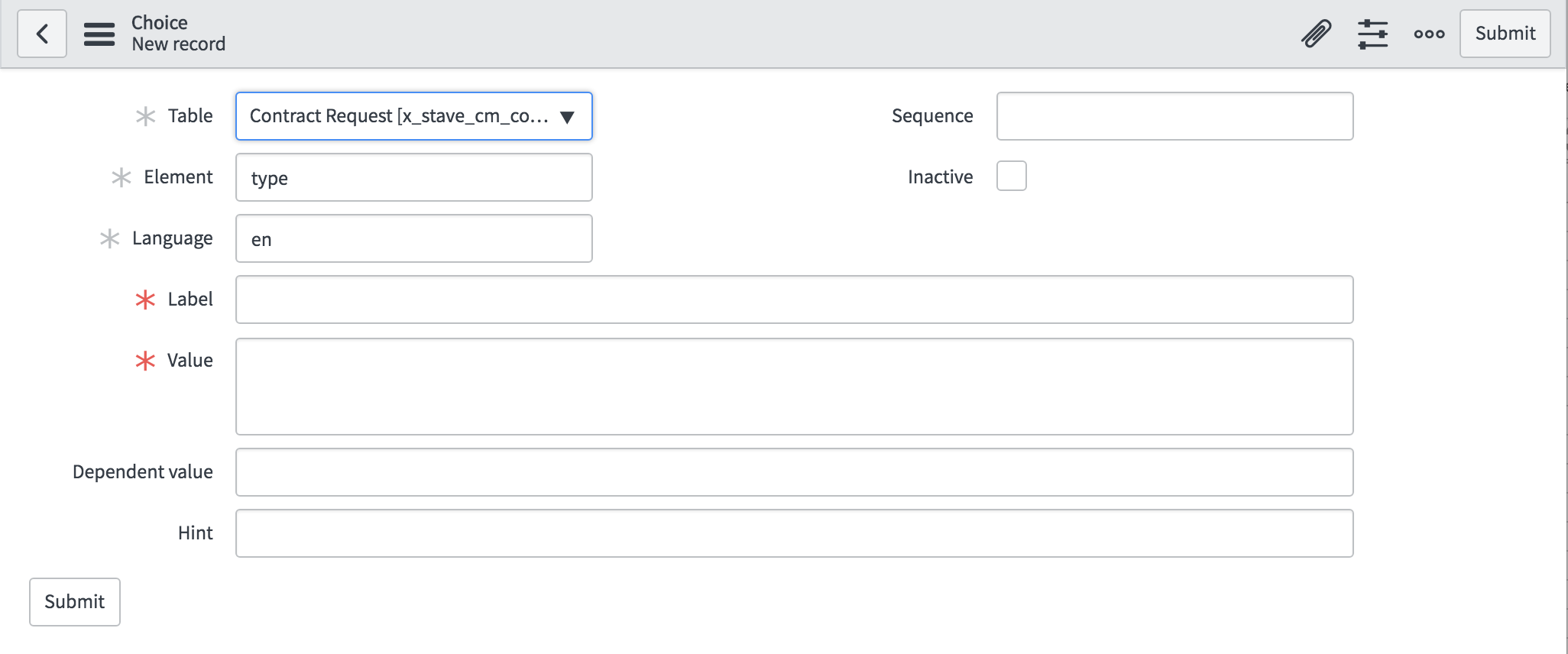 Once these steps are completed, a new choice will be presented in the dropdown.